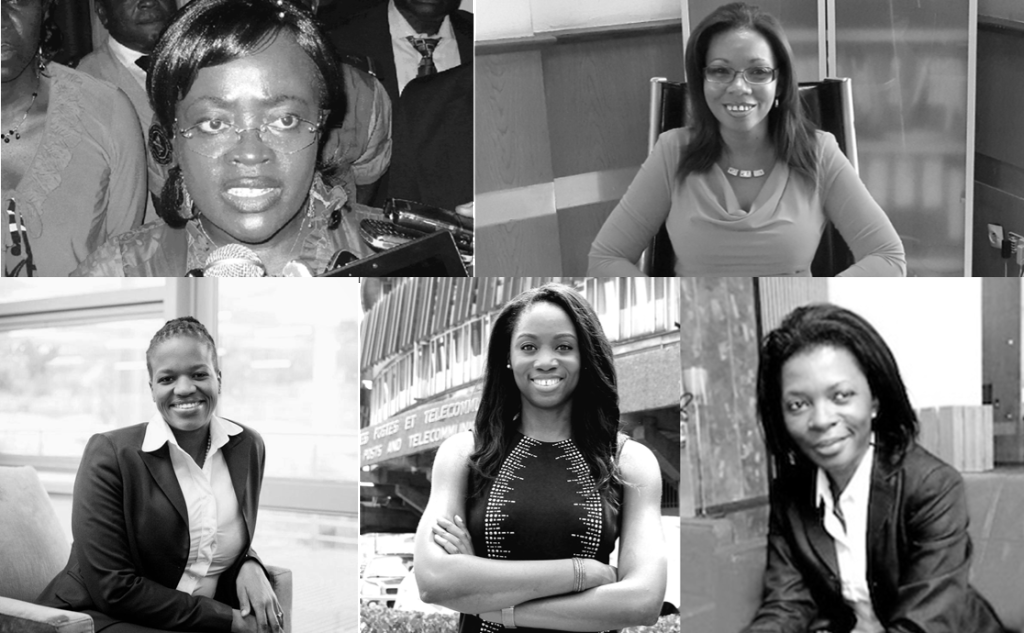 The future of Africa lies in giving access to women to more opportunities. Thanks to digital innovation, connected women in Cameroon enjoy new ways to express their opinions and their creativity. As a matter of fact, Cameroonian digital ladies stage their lives on Instagram, comment the latest news on Facebook , befriend inflencers on Twitter and chat endlessy on Whatsapp.
Beyond the constant – and distracting at times – social media buzzing, Cameroon is living a ground-breaknig moment. For the first time of our history our Telecommunications Ministry alongside the biggest telecom and digital companies are lead by – African – women.
The website Icicemac.com brought to light "Women that represent hope in Digital Economy", and there I had the chance to be featured alongside 4 women whom I deeply admire the work.
In that article we learn that our Minister of ICT was very successful during the 13 years she ruled Cameroon Customs, especially because she chose to implement the use of digital applications in the customs' processes. We also discover that the two leaders of Orange and MTN share strong backgrounds in finance. We realize that on top also having a financial background, the very influential co-founder of ActivSpaces is involved on a very high level and international in the promotion of digital technology use. And at last, this articles summarizes the work my team and I have achieved for Cameroonian merchants' digital literacy but also for youth and women digital empowerment.
Click here to read the full version of the article on Icicemac.com (in french)
Very few country in the world – if not none – have had so many women at key position at the same moment in this industry. Cameroon is also witnessing a growing number of female leaders in startups and digital media, like Céline Fotso founder and CEO of Je Wanda Magazine, or Diane Audrey Ngako founder of www.visiterlafrique.com. Indicators are thus very positives for women awareness to careers in digital economy, traditionally perceived as very masculine. I am very excited and hopeful about how this exceptional situation it will translate in terms of women and youth empowerment in Cameroon and Africa.
Let's do it.
Candace Nkoth Bisseck