Cette page est aussi disponible en Français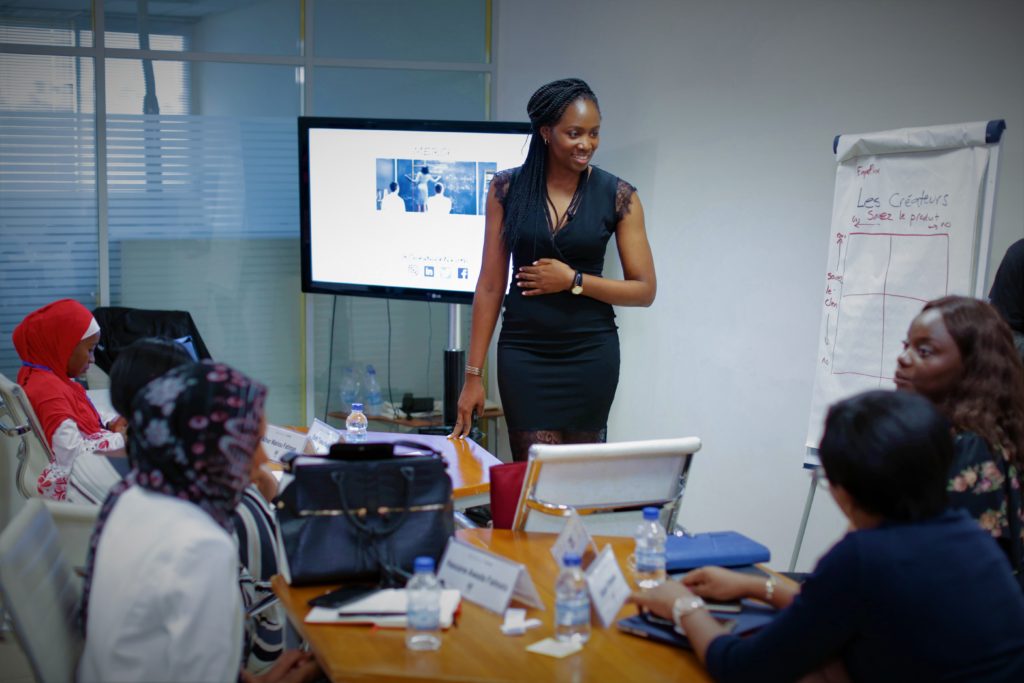 Hello, and thank you for your interest in my work. Please feel free to contact me via a LinkedIn message if your need matches any one of the profiles listed below:
1. You represent an organization or institution
You are part of an organization or institution (international cooperation, impact investment, government, NGO, foundation, corporation etc.) that wants to create a positive impact in developing communities through entrepreneurship and the digital economy. I founded Innoa Consulting to serve this purpose and work in collaboration with a large network of experienced consultants. We offer services in the areas of capacity building, strategy, leadership training, monitoring and evaluation in the fields of entrepreneurship, digital and innovation as levers for development. For more information, please visit https://candacenkoth.com/innoaconsulting.
2. You are a mid-career woman professional/entrepreneur
You feel stuck in your current career or business and are looking for more rewarding and/or fulfilling opportunities but are not sure where to start. With my company Black Roses Mentors, I help women like you develop strategies to confidently move on to their next professional chapter, take ownership of their career path, grow and attract more satisfying opportunities (consulting assignments, speaking engagements, media exposure, job and business opportunities, etc.). Among my past clients are corporations such as L'Oréal, as well as influencers, lawyers, entrepreneurs, professionals in the fields of culture and scientific research, among others. Visit Black Roses Mentors to enjoy inspiring resources, live events and a community of like-minded professionals striving for a more fulfilling life and career. If you have already been exposed to my work and would like to work with me fill this form and we could schedule a consultation call as soon as possible. 
3. You are an event organizer or member of the press
You are looking for a speaker or trainer in the areas of women empowerment, mindful leadership, career transformation, entrepreneurship and the digital economy as tools for development. To contact me and for all the opportunities above, simply send me a LinkedIn message and let's schedule a call! Feel free to visit my About page to learn more about my work and background.
Looking forward to hearing from you,
Candace